Three of the biggest stars of their time -- former undisputed heavyweight champion Riddick Bowe, former featherweight champion "Prince" Naseem Hamed and former lightweight champion Ray "Boom Boom" Mancini -- will share a big stage this summer.


The trio was elected to the International Boxing Hall of Fame in balloting results announced Thursday afternoon. Bowe and Mancini both were elected in their first year on the ballot in the modern category, as voted on by members of the Boxing Writers Association of America and a panel of boxing historians.



They will be enshrined June 14 during the 26th annual induction ceremonies at the International Boxing Hall of Fame in Canastota, New York.


Also elected were former junior flyweight champion Yoko Gushiken in the old-timer category, manager Rafael Mendoza and referee Steve Smoger -- who remains one of boxing's elite officials -- in the nonparticipant category, and HBO broadcaster Jim Lampley and journalist Nigel Collins, an ESPN.com contributor, in the observer category.


Posthumous honorees include former flyweight champion Masao Ohba (35-2-1, 16 KOs), former middleweight champion Ken Overlin (135-19-9, 23 KOs) and publicist John F.X. Condon.



Although his prime was brief, Bowe, a 1988 Olympic silver medalist, was a devastating heavyweight at his best. Trained by late Hall of Famer Eddie Futch, Bowe will be best remembered for his all-time great trilogy with Evander Holyfield, which Bowe won 2-1.


In the first of their epic fights, Bowe won a decision against Holyfield to win the undisputed title in 1992. After two successful defenses, Bowe met Holyfield again almost a year to the day after their first fight, and Holyfield reclaimed the title via decision in another slugfest that is also remembered for the intrusion of "Fan Man" James Miller, who interrupted the bout by landing his motorized parachute on the ring apron during the seventh round.


Bowe (43-1, 33 KOs), who grew up in one of the roughest neighborhoods in Brooklyn, New York, won the trilogy in a 1995 nontitle bout when he knocked out Holyfield in the eighth round of yet another barnburner.


"I'm ecstatic," Bowe said of his election. "As a kid, this is what I dreamed of. I'm just so happy. For me, hard work and determination got me in the Hall of Fame."


Bowe's career petered out after the third Holyfield fight. He officially won his next two fights against Andrew Golota but took bad beatings in disqualification victories, the first of which sparked a riot inside New York's Madison Square Garden in 1996 after Golota repeatedly hit Bowe below the belt. After eight years out of the ring and time in prison, Bowe won three low-level fights between 2004 and 2008.


Hamed (36-1, 31 KOs), of England, was renowned for his punching power as well as his flamboyant personality and over-the-top ring entrances. He boxed from 1992 to 2002, spending most of his career ranked as one of the best pound-for-pound fighters in boxing and dominating the featherweight division.


"This is amazing news. It's an absolute honor to be recognized with some of the best fighters that ever lived," Hamed said. "I'm overwhelmed to hear this news. What can I say? I'm so happy that I officially got the call from the International Boxing Hall of Fame to tell me this.


"For every fighter, this is the phone call of a dream, because when you get a phone call saying you're going to be inducted into the International Boxing Hall of Fame, it's not every day you get that call."


Hamed beat Steve Robinson to win his first 126-pound belt in 1995 and eventually won three of the four major alphabet belts, although boxing politics kept him from becoming the first fighter to unify the four. One of Hamed's defenses came in his American debut at Madison Square Garden, a memorable shootout against former titleholder Kevin Kelley that Hamed won by fourth-round knockout after exchanging multiple knockdowns in an incredible fight.


Overall, Hamed defended his title 15 times, held the lineal title for three years and went 16-1 with 14 knockouts in alphabet or lineal world title fights. He also changed the economics of boxing for fighters in the smaller weight classes as he regularly earned mid-seven-figure paydays and paved the way for other smaller fighters to cash in.


His lone loss came by decision in 2001 to Marco Antonio Barrera, a slam dunk Hall of Famer when he is eligible. Hamed fought just once more, winning a fight in England, before retiring.


Mancini (29-5, 23 KOs), of Youngstown, Ohio, became a star with his frequent network television appearances, his exciting fights and the story of his pursuit of a title in honor of his father, Lenny Mancini, a former fighter.


After losing his first crack at a lightweight world title to Hall of Famer Alexis Arguello in 1981, Mancini knocked out Arturo Frias in the first round to win a 135-pound belt in 1982. Mancini made four defenses. One of them came against South Korea's Kim Duk-koo in Las Vegas in 1982. Mancini won by 14th-round knockout, and Kim died four days later from a brain injury suffered in the fight. That bout, which was nationally televised, led to the reduction of world title fights from 15 rounds to 12 rounds.


Mancini was haunted by the fight, and although he made two more defenses before losing the title to Livingstone Bramble, he was never quite the same. It was only years later that Mancini, who fought from 1979 to 1992, opened up about the fight and its impact on him and his family. Still, he was thrilled to be elected to the Hall of Fame.


"Wow. I'm humbled, and I'm honored," Mancini said. "To be in the International Boxing Hall of Fame with so many of my friends and heroes is overwhelming."



http://espn.go.com/boxing/story/_/id/11978825/riddick-bowe-ray-boom-boom-mancini-highlight-international-boxing-hall-fame-selections

TeamJohnPerretti

Moderator




Location

: USA


Posts

: 1855


Join date

: 2013-12-25



_________________
tribute to Eurasian Tiger . Eurasian tiger is like my father figures.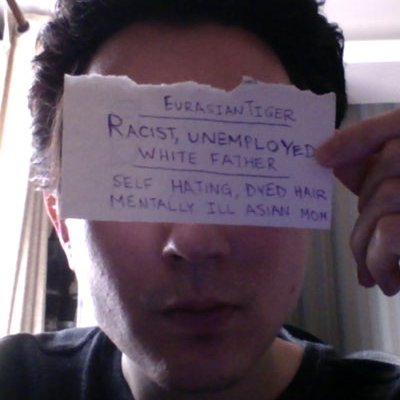 kayneoTheRisingWarrior




Location

: earthrealm


Posts

: 1523


Join date

: 2013-11-08



All very deserving. Say what you will about Bowe when it comes to Lennox, but the dude was a pleasure to watch in the 90s. The Bowe/Holyfield trilogy is one of the greatest collection of fights ever.

Mancini and Prince Naseem are legends of the lower weight classes too. Mancini for balls and tenacity and Naseem for skill and showmanship. Truly one of a.kind fighters.

wekka




Location

: Half-Breed/Georgia


Age

: 27


Posts

: 4548


Join date

: 2012-01-09



wekka wrote:All very deserving.
I agree.

TeamJohnPerretti

Moderator




Location

: USA


Posts

: 1855


Join date

: 2013-12-25



---
Permissions in this forum:
You
cannot
reply to topics in this forum