By
Dan Ambrose:
A fight between WBC middleweight champion Miguel Cotto (39-4, 32 KOs) and #1 WBC Jorge Sebastian Heiland (25-4-2, 13 KOs) is reportedly close to being made, according to ESPN Deportes.
HBO isn't interested in the Cotto-Heiland fight, as they see it as a similar fight as the Cotto vs. Delvin Rodriguez mismatch that took place in October 2013. It was a terrible fight with Cotto destroying a timid-looking Delvin Rodriguez in just three rounds.
HBO would be interested in televising the Cotto-Rodriguez fight if it's packaged with a later fight against former WBA/WBC junior middleweight champion Saul "Canelo" Alvarez. That's the tricky part, because Canelo would be a tough fight for Cotto, and it's unclear whether the 34-year-old Cotto truly wants that fight until after he faces Floyd Mayweather Jr and Manny Pacquiao in big money rematches.
Cotto's manager Gaby Penagaricano is also the adviser for Heiland, which makes a fight between Cotto and Heiland a logical fight to make. It likely wouldn't be a good one though, because Heiland is slow, easy to hit, and not a big puncher. He has limited experience against quality opposition, and he's been beaten four times in his career by 2nd tier fighters.
"It's a very feasible fight because Gaby Penagaricano is the adviser of Heiland," an unnamed source told ESPN Deportes. "It is a fight that is almost a fact. HBO is not interested in the fight because they see the fight similar to the Cotto and Rodriguez fight. But they are able to accept it if their conditions are met: With a Canelo fight."
The Cotto-Heiland fight, if it gets signed, will be taking place on June 6th in New York. It's obviously not the fight that boxing fans want to see. Fans want to see Cotto fight WBA champion Gennady Golokvin or Canelo Alvarez. There are also fans who want to see Cotto fight Julio Cesar Chavez Jr. The Golovkin and Chavez Jr fights will likely never take place.
Cotto will soon be starting his training camp with his trainer Freddie Roach at the Wildcard Gym in Los Angeles, California.
Heiland is ranked No.1 by the WBC, but the ranking is hard to understand, and none of the other sanctioning bodies have Heiland ranked in their top 15.
It's definitely hard to understand what the World Boxing Council was thinking when they gave Heiland a No.1 ranking. His only quality win during his career was a 10th round stoppage over 2nd tier fighter Matthew Macklin. That's not a big enough win to warrant a No.1 ranking in my eyes. If Macklin wasn't already exposed again and again by different champions, then it would make sense for Heiland to be ranked so highly. The WBC has Heiland ranked above the following fighters: Tureano Johnson, Billy Joe Saunders, Martin Murray, Sergio Martinez, Daniel Geale, Willie Monroe and Curtis Stevens.
Cotto recently signed a 3-fight, $50 million contract with Roc Nation Sports. It's unclear whether they have anything in their contract language that Cotto needs to make those fights against Canelo and Mayweather or Pacquiao? It would make sense for Rocnation to have signed Cotto for that kind of money if it means that they would be getting two huge fights out of the contract. It won't make sense if Cotto can fight guys like Heiland and other obscure contenders while steering around the likes of Golovkin, Canelo, Mayweather and Pacquiao.
Cotto has taken a lot of criticism from boxing fans for the Cotto-Canelo fight not getting made, and for Cotto not agreeing to fight Golovkin in his next fight. Many boxing fans figure that if the Cotto vs. Canelo fight didn't get made, then Cotto should have taken the next best thing by facing Golovkin next.
I don't know that fans will be excited at seeing Cotto fight a guy as unknown as Heiland, especially when they see his unimpressive resume. Heiland has four losses, and he's never beaten any of the top guys before. It would make more sense for Cotto to face someone like #2 WBC Tureano Johnson than it would be for him to face a guy like Heiland. Johnson would give Cotto a serious run for his money, and he might even beat him. Roach would have a hard time putting together a game plan for Cotto to beat Johnson.
http://www.boxingnews24.com/2015/03/hbo-interested-in-cotto-heiland-if-canelo-next-fight-for-cotto-says-source/
_________________
tribute to Eurasian Tiger . Eurasian tiger is like my father figures.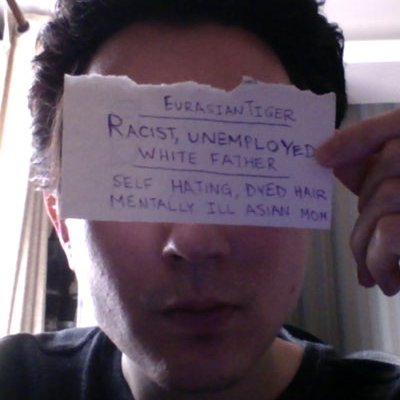 kayneoTheRisingWarrior




Location

: earthrealm


Posts

: 1523


Join date

: 2013-11-08



Nice to see them working towards a Canelo-Cotto fight.

TeamJohnPerretti

Moderator




Location

: USA


Posts

: 1855


Join date

: 2013-12-25



After his fight i just he face canelo.
_________________
tribute to Eurasian Tiger . Eurasian tiger is like my father figures.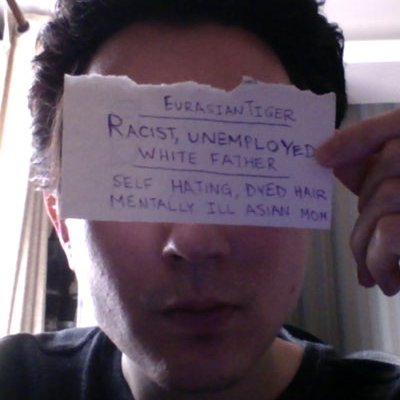 kayneoTheRisingWarrior




Location

: earthrealm


Posts

: 1523


Join date

: 2013-11-08



Cotto-Heiland isn't a great matchup.

It's worth it though if it sets up a Canelo/Cotto fight. That will be a big time event.

TeamJohnPerretti

Moderator




Location

: USA


Posts

: 1855


Join date

: 2013-12-25



Canelo has to first get by James Kirkland on may 9th.

TeamJohnPerretti

Moderator




Location

: USA


Posts

: 1855


Join date

: 2013-12-25



---
Permissions in this forum:
You
cannot
reply to topics in this forum