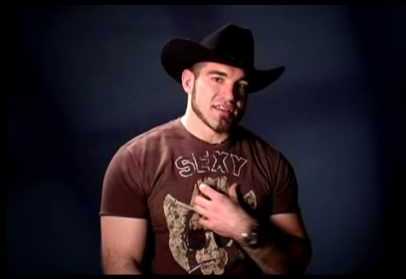 Former PRIDE fighter Heath Herring (28-14), who hasn't fought since 2008, has replaced Shane Carwin (12-2) and will fight Amir Aliakbari (3-0) in another quarterfinal-round matchup at the upcoming Rizin FF 3 event
_________________

Kingfedor

Admin




Location

: Quebec


Posts

: 2920


Join date

: 2012-11-29



Carwin get injured again like always?

_________________
Evolution vs God: https://www.youtube.com/watch?v=U0u3-2CGOMQ

Kinosis

Moderator




Location

: Richmond, ky


Age

: 37


Posts

: 1902


Join date

: 2011-11-16




CODELMJVG




Location

: USA


Posts

: 239


Join date

: 2015-07-24



Was looking forward to seeing the return of Carwin but the sport may have past him by. Oh well, Herring fight will be interesting as well.

_________________
MMA Major Leagues: UFC, RIZIN, Bellator, KSW, PFL, ROAD FC, ONE, Fight Nights, M-1 Global
Isaiah 53, Daniel 9:25-27, Acts 4:12
http://www.godandscience.org/
https://www.youtube.com/watch?v=TVkdQhNdzHU
https://www.youtube.com/watch?v=tzj8iXiVDT8

CDF47

G-MMA Rankings & Moderator




Location

: United States


Posts

: 11450


Join date

: 2011-12-04



WOW talk about a let down,I can't blame Rizin for this one but for me anyways it sure takes a lot of the thrill of the GP out of it for me.

What I can blame Rizin for though is the replacement Heath Herring really,I have zero interest in seeing him fight again since he hasn't fought since 2008 they could have gotten Kharitonov who is at least been active in the last few years in kickboxing and mma hell they could have used Bigfoot that would
have made much more sense than Herring.

I really like Rizin but they have to get there act together,they are turning into
the new version of Pride but with all the old Pride veterans from over a decade ago.


m1challengefan




Location

: greatwhitenorth


Posts

: 57


Join date

: 2014-03-13



There is some quote going around supposedly from Sakakibara that had strong words for Carwin.

_________________
If anybody is wondering why I don't post on Global MMA or Sherdog anymore it is because I needed to focus on other things in my life and posting was taking up too much time.

Don't worry I am still here lurking!

InfinityLens




Location

: The Global MMA Forum


Posts

: 1208


Join date

: 2015-04-26



---
Permissions in this forum:
You
cannot
reply to topics in this forum