Road FC 38
April 15, 2017
Jangchung Gymnasium
Seoul, South Korea
Part 2:
Soo Chul Kim (15-5)             vs.                (8-1) Min Woo Kim
Main Event |
 Title Fight | Bantamweight | 135 lbs (61 kg)
Yui Chul Nam (18-6)             vs.                (8-1) Min Woo Kim
Main Card | GP Trials Group B | Lightweight | 155 lbs (70 kg)
K. Amartuvshin (4-3)             vs.     (9-5) Habiti Tuerxunbieke
Main Card | GP Trials China | Lightweight | 155 lbs (70 kg)
Zhenyue Huang (2-1)             vs.              (3-4) Min Woo Kim
Main Card | GP Trials China | Lightweight | 155 lbs (70 kg)
Last edited by Kingfedor on Sun Feb 19, 2017 10:00 pm; edited 1 time in total
_________________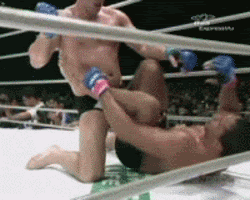 Kingfedor

Admin




Location

: Quebec


Posts

: 2619


Join date

: 2012-11-29



ROAD FC announce that the vacant Bantamweight title will be contested for by Kim Soo-Chul and Kim Min-Woo on April 15, 2017 in Seoul, South Korea.
Kim Soo-Chul (15-5-1, Team Force) is considered to be the top bantamweight in Asia today. In the past 3 years he has gone undefeated over multiple UFC veterans and regional champions including Marcus Brimage, Maike Linhares, and Jumabieke. This will be the first time Kim Soo-Chul is fighting for a title since he lost the One FC strap to the legendary Bibiano Fernandes by Decision in a 5-round match in 2013.
Kim Min-Woo (8-1, MMA Story) is from a team that holds two champions on the ROAD FC Roster already: Coach Cha Jung-Hwan is the Middleweight title holder and Choi Mu-Gyeom is the 3x defending Featherweight champ. Kim Min-Woo is riding a 3-fight win streak over Japanese powerhouse Sato Shoko, fellow challenger Moon Je-Hoon (an avenge win), and former Shooto champ Nezu Yuta – by a 15 second KO. His precision is increasing with each outing.
At ROAD FC 38 on April 15, the China Trials Finals will take place which will see two winners from a field of eight fighters finally seeded in the 16-man opening round of the $1 Million Tournament. Also, Group B of the International Trials will be held, comprised of three matches to yield three additional seeds. Former ROAD FC Lightweight Champion Nam Yui-Chul will return to fighting in Korea by participating in this group of the Trials.
Nam Yui-Chul (18-6-1, Team Posse) began his promising MMA career by going undefeated and winning the Spirit MC 70kg Championship in 2006. He then competed in M-1 and Legend FC, and fought on the very first ROAD FC card in 2010. Nam won the ROAD FC Lightweight title by defeating Masahiro Toryu, Vuyisile Colossa and current Pancrase King Kume Takasuke in the 2012-13 Lightweight Tournament.
_________________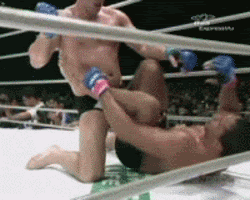 Kingfedor

Admin




Location

: Quebec


Posts

: 2619


Join date

: 2012-11-29



---
Permissions in this forum:
You
cannot
reply to topics in this forum